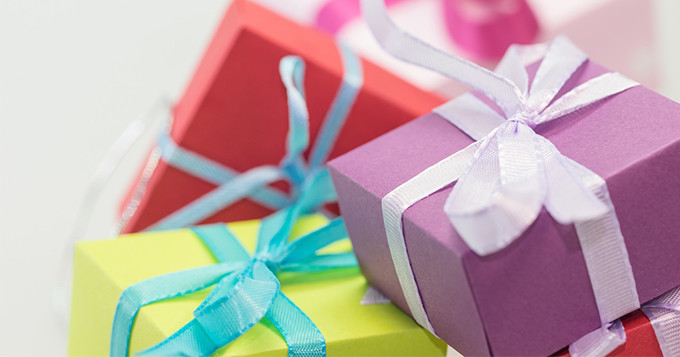 10 Great Gifts for the Professional Scientist in Your Life
Need some inspiration this festive season? We're here to help.
At the Science Council we recognise scientists through our professional registers, awarding them for their skills and commitment to professionalism. We don't however send them presents, which is a shame. During this festive period, we want to be sure our professional scientists are getting the kind of presents that make it all worthwhile.
We asked our chartered and registered scientists, our registered science technicians and chartered science teachers, as well as our member bodies from across the disciplines of science to tell us what would take their fancy this year.
So here's our guide to help you find the perfect gift for the scientist in your life.
1. A helicopter
Yes, a helicopter. Compiling this list we discovered that scientists love the rotorcraft. If your budget won't stretch to the real thing, then a radio-controlled one would be a great alternative. There's even one that sprays water1.
For extra fun, you could pick up a remote controlled car as well and engage in James Bond-style chases.
2. Cocktail kit
The making of cocktails is more science than art. This is their chance to prove it and put all that scientific method to good use for the enjoyment of others.
Or for added flair you could get them a molecular mixology kit, which takes it a step further into scientific territory.
3. Something from Star Trek (which they can then make work)
Did you know that you can buy memorabilia from films and tv programmes? They don't come cheap, but it could all be worth it for the smile on their face as they unwrap the original phaser wielded by Captain James T Kirk, which they can then spend hours trying to make work for real.
We also noticed Worf's nose, Ambassador Soval's ears and the Grand Nagus' green powdery remains on sale. The possibilities aren't endless, but they are diverting.
4. Cufflinks
Sometimes it's important to also look professional, but we're not suggesting any old cufflinks. There are a wealth of quirky choices for the discerning scientist to wear, for both men and women.
Our suggestions include: vintage clockwork, mini microscopes or two tiny speedometers for your wrists.
5. Anything that glows
This radioactive elements glowing coaster set would do the trick. Also glow in the dark toilet roll. There are more things in heaven and earth that glow.
Have a search, you'll be amazed.
6. A mug
Professional scientists need to keep themselves fuelled with a hot beverage of their choice. What better than this array of science-inspired mugs from which to drink? Or a tribute to television's most popular chemist?
Or just something to let people know they're busy.
7. Kitchen gadgets
Spice up the science of cookery with some nifty kitchen gadgets: a chopping board for someone who likes to get it perfect, a kettle controlled by your iPhone (other mobile devices are available), or this half pint glass for when a whole one is too much.
And for the table there are these stylish salt and pepper shakers.
8. Posters
It's a fact: scientists love posters. Usually it's in a work context, communicating their research and ideas, but that means you already know how to enjoy a 2D experience.
We like this Zaphod Beeblebrox quote from the Hitchhiker's Guide to the Galaxy2, this graphic print of Starlord from Guardians of the Galaxy and this poster of the Vetruvian Man by one of the fathers of professional science.
9. Books
Always a winner. Sometimes tricky to get right. Sense About Science provide a handy Christmas Reading Room each year, with recommendations that may help you find the right one.
If you're buying for a mathematician we recommend 50 Visions of Mathematics, edited by Sam Parc and with a foreword by Dara O'Brien. Or if for a food scientist, Shetland Food and Cooking by Marian Armitage comes highly recommended.
10. Socks
Buying socks for Christmas is traditional, but you don't have to settle for something simple when you could get something inspired by science!
These socks could double as a study aid for physiology students, these are just fun and these come with their own capes!
What do you think of this list, did we miss anything? Let us know via twitter @Science_Council.
1. Bought by one of our team for her Dad last year: "It went down a storm."
2. Another present bought by of the team for their Dad last year: "It made him smile."