Support for Members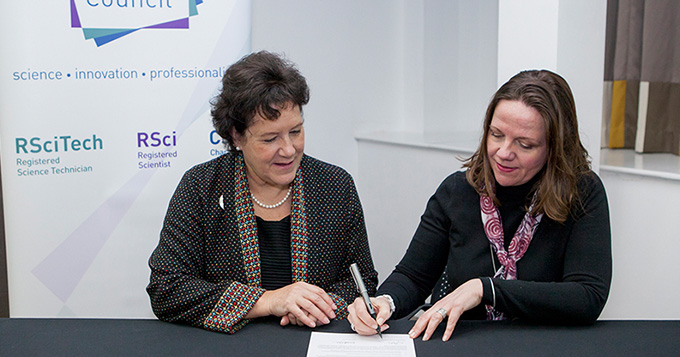 The Science Council is working with its members to support a more diverse UK science workforce. All member organisations are now required to sign up to the Declaration on Diversity, Equality and Inclusion.
There is additional support and advice available to help members take forward their diversity programmes.
Diversity, Equality and Inclusion Roadmap
The Declaration is supported by a framework, or 'Roadmap' of guidance and support for member organisations at all stages of their diversity work. The Roadmap is designed to help develop a plan and signpost to relevant good practice resources, initiatives and guidance. It will continue to evolve with the input of members, partner organisations and diversity experts.
enei Membership
The Science Council has become an associate member of the enei (Employer's Network for Equality and Inclusion). This means that member organisations have access to many of the member-only resources including guides to: managing inclusive workplaces; each of the nine protected characteristics; equality monitoring; employing carers; work life balance; agile working and religious festivals.
Benchmarking and Monitoring Guide
Adapted from guidance produced by the Royal Academy of Engineering, the benchmarking and monitoring guide is designed to help organisations, large or small, assess their current position. It includes guidance on diversity monitoring and an example monitoring form.
The enei benchmarking tool, e-quality, is designed to help organisations assess how well they are progressing in comparison to other employers and is available at discount for Science Council member organisations.
Please email Brian Wagenbach if you wish to be sent any of the guides.
Diversity Resources
There are several resources available including: guidance on diversity champions and leadership; suggestions for 'starting steps and quick wins'; summaries of key topics such as affinity networks and mentoring schemes; a diversity glossary.
Events
The Science Council is organising events and training to support member organisations. Check our news, blog and events listings using the tag 'diversity'.
Past events and workshops include:
The enei also offers some free training sessions so do check their website listings and sign up for the free newsletter.
Discussion list
An email discussion list has been established to enable those interested in diversity to discuss initiatives, progress and issues. To sign up to the discussion list go to the jiscmail website. Once subscribed you may post or reply to email threads using the online interface or by emailing sciencecouncildei[at]jiscmail.ac.uk.