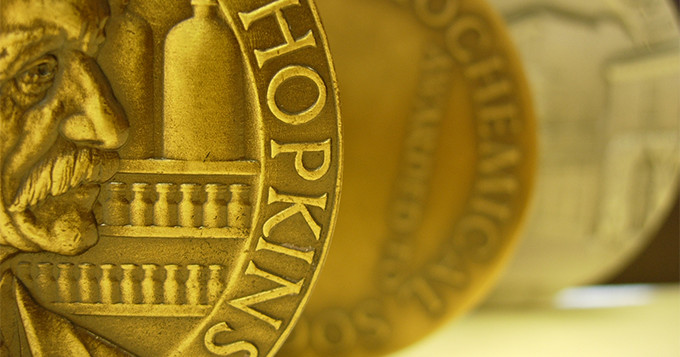 Nominations open for 2018 Biochemical Society Awards
Do you know someone who deserves recognition for their outstanding contribution to the molecular biosciences?
Nominations are now open for the 2018 Biochemical Society Awards and will recognise established and early career researchers, scientists, educators and industry partners for their contribution to the molecular biosciences.
For 2018 the Society has launched three new awards to add to the portfolio:
Teaching Excellence Award
Recognises an outstanding individual working in Higher Education who champions the importance of excellence and innovation in biochemistry teaching in order to advance student learning and achievement, both within and beyond their own department and institution.
Industry and Academic Collaboration Award
Awarded to an outstanding individual who has made an inspirational contribution to the biosciences and to industry-academia interactions.
International Award
Recognises distinguished and independent interdisciplinary research conducted outside of the UK and Ireland that illustrates the importance of molecular biosciences in the advancement of life science research.
Both members and non-members of the Biochemical Society can submit nominations; the Society encourages nominations that reflect the diversity of the biosciences community.
Submit your nomination before the deadline on 31 January 2017.