The Physiological Society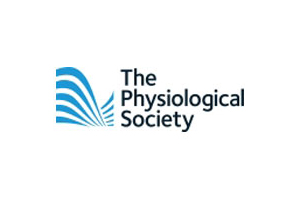 Details
Physiological Society
Hodgkin Huxley House
30 Farringdon Lane
London EC1R 3AW
Tel: 020 7269 5710
Email: membership@physoc.org
Website: www.physoc.org
Dariel Burdass, Chief Executive
Tel: 0207 269 5710
"Having used molecular biology to break a man down into his tiniest components – his genes, his proteins and all the other molecules – we need to understand how to put all those pieces back together again. This is precisely what physiology is about." Professor Denis Noble, CBE FRS
Physiology is the study of how cells, organs and muscles interact. It is an essential discipline which seeks to understand how the human body works. The Physiological Society is a membership association that brings together over 3,500 scientists from over 60 countries. Since its foundation in 1876, its Members have made significant contributions to our knowledge of biological systems and the treatment of disease.
We promote physiology and support those working in the field by organising world-class scientific meetings, offering grants for research, collaboration and international travel, and by publishing the latest developments in our leading scientific journals, The Journal of Physiology, Experimental Physiology and Physiological Reports. The Society also runs events for the general public on how physiology relates to everyday life, and for students who may be considering physiology as a career. Membership is available for all career stages, from undergraduate level to senior level scientists.
The Society is a charitable organisation, with stated charitable objects and aims which are of public benefit. We are an independent and apolitical organisation.